I've had a very busy couple of months with the gallery. I finally finished one my large 3-panel paintings for some friends of ours. It's really big, and I cannot wait to see where they hang it in their beautiful home. I also have a nursery painting going out the door this week, and a couple other projects I've uploaded to etsy. Please excuse the not-so-great camera I'm using (aka my phone).

And a few paintings listed on my
etsy site
:
Vintage Birds 1-2-3 (three panels 6x6 each)
Green Owls (2 panels 6x6 each)
Sea Life (3 panels 11x14 each)
Lowcountry Sunlight (11x14)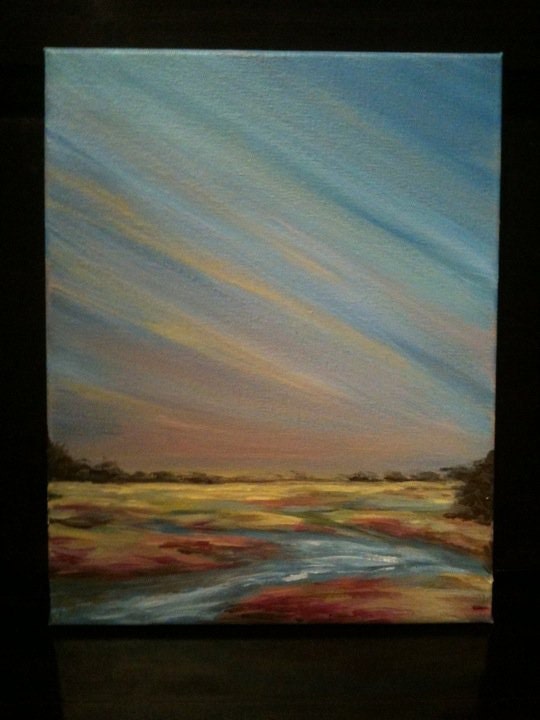 Colorful Palmetto (large painting- 28x24)
I've got three other paintings currently in the works. They are all so different from each other, so that is a lot of fun for me! Love being so busy with my gallery.